Regular price
Sale price
R 990.00
Unit price
per
Sale
Sold out
A 500ml designer bottle with a unique glass-cork closure, printed with 24 karat gold and complemented with a Schott Zwiesel crystal glass branded with organic ink. These are then hand-packed into a specially crafted case of which only 1000 exist. Making it the perfect gift for friends and family.
Alter Schwede is a special, smooth herb liqueur – crafted strictly after the original recipe from 1648. Alter Schwede is an extraordinary herb liqueur with a full body and smooth taste. The combination of over 200 different herbs and spices together with our premium grape base makes Alter Schwede an amazingly complex and elegant herb liqueur.
It is incredibly versatile. We suggest you enjoy it neat as it is, on the rocks or as a cocktail with cranberry/lemon juice, tonic & ice. But the sky is the limit when it comes to Alter Schwede.
Alc. 37%
Volume 500 ml
Share
View full details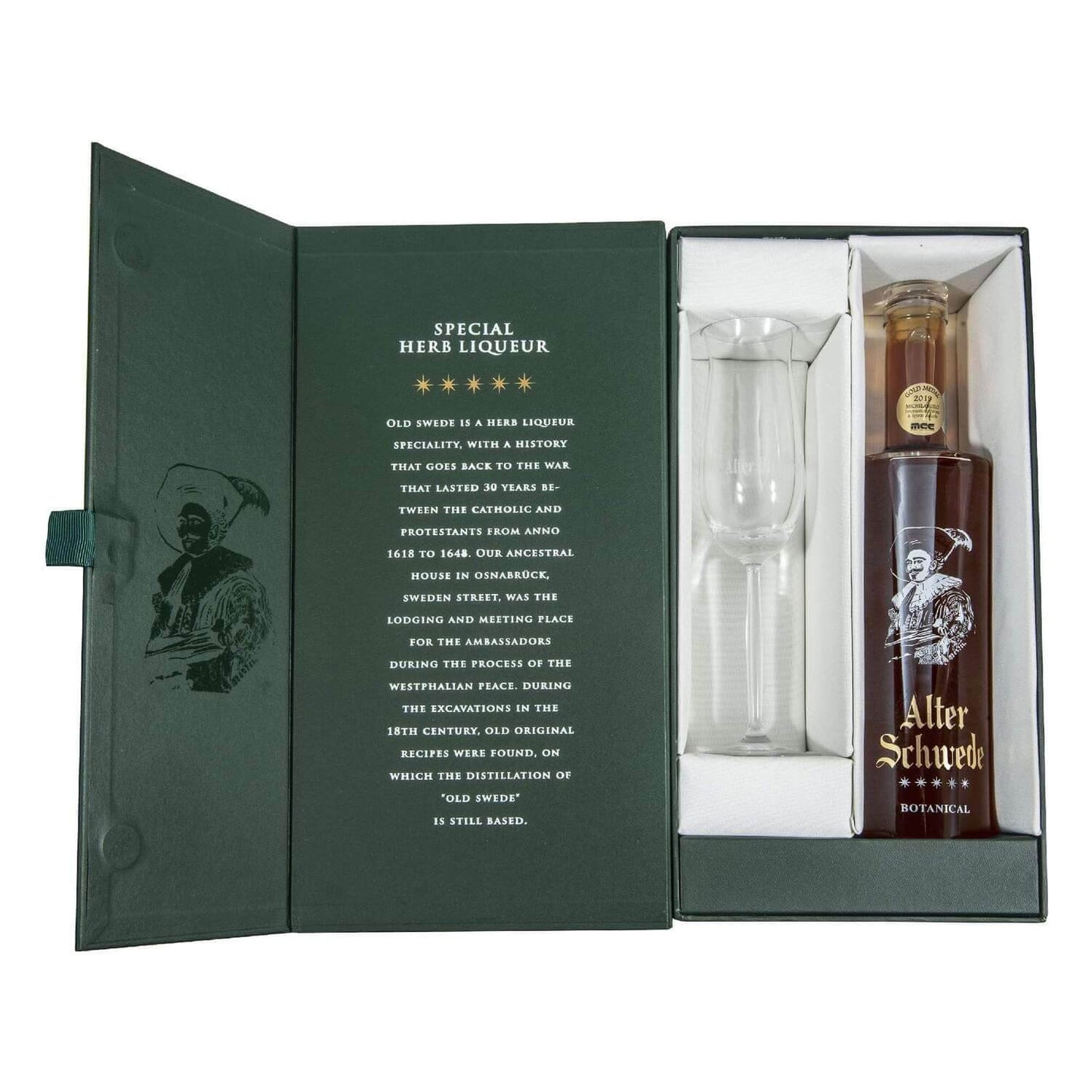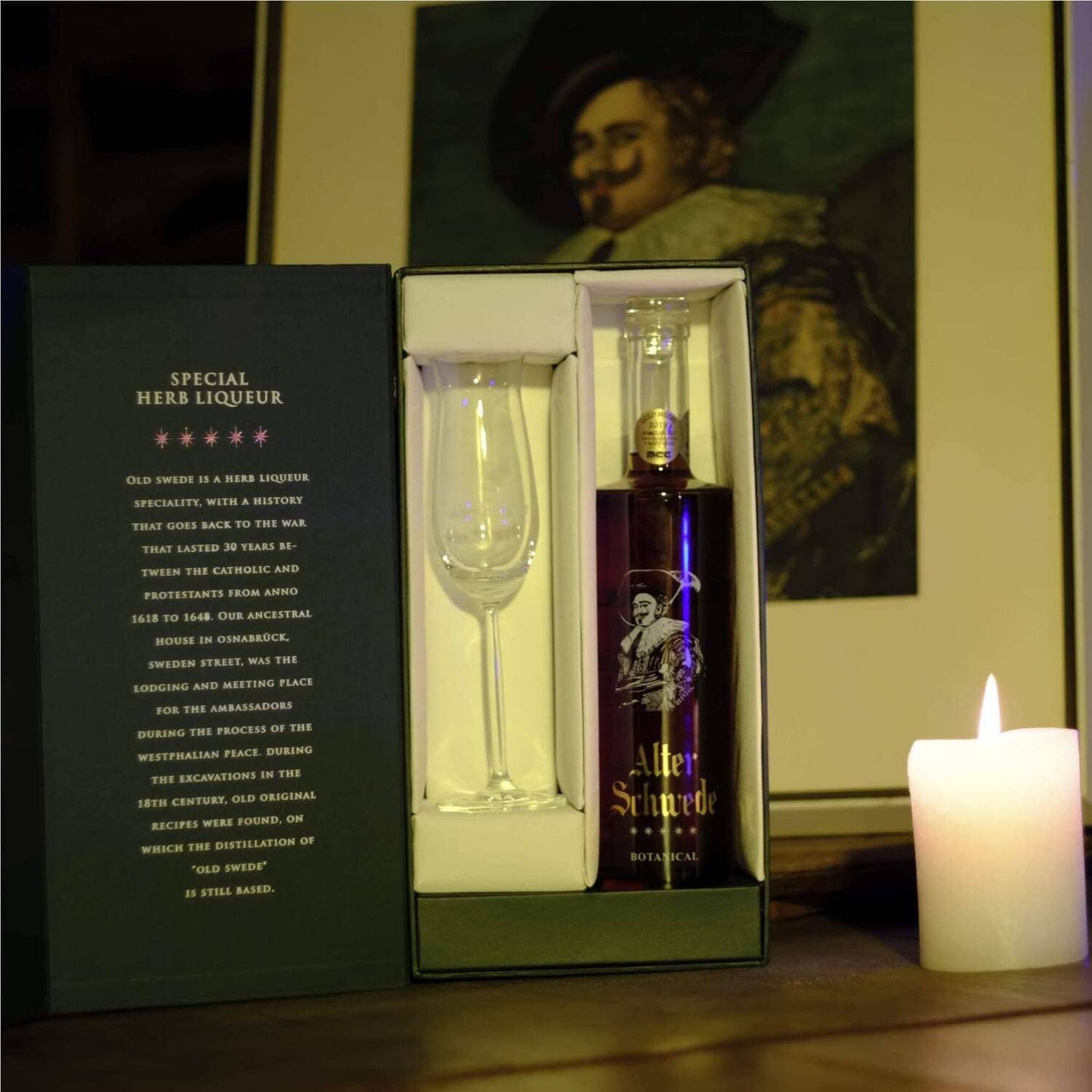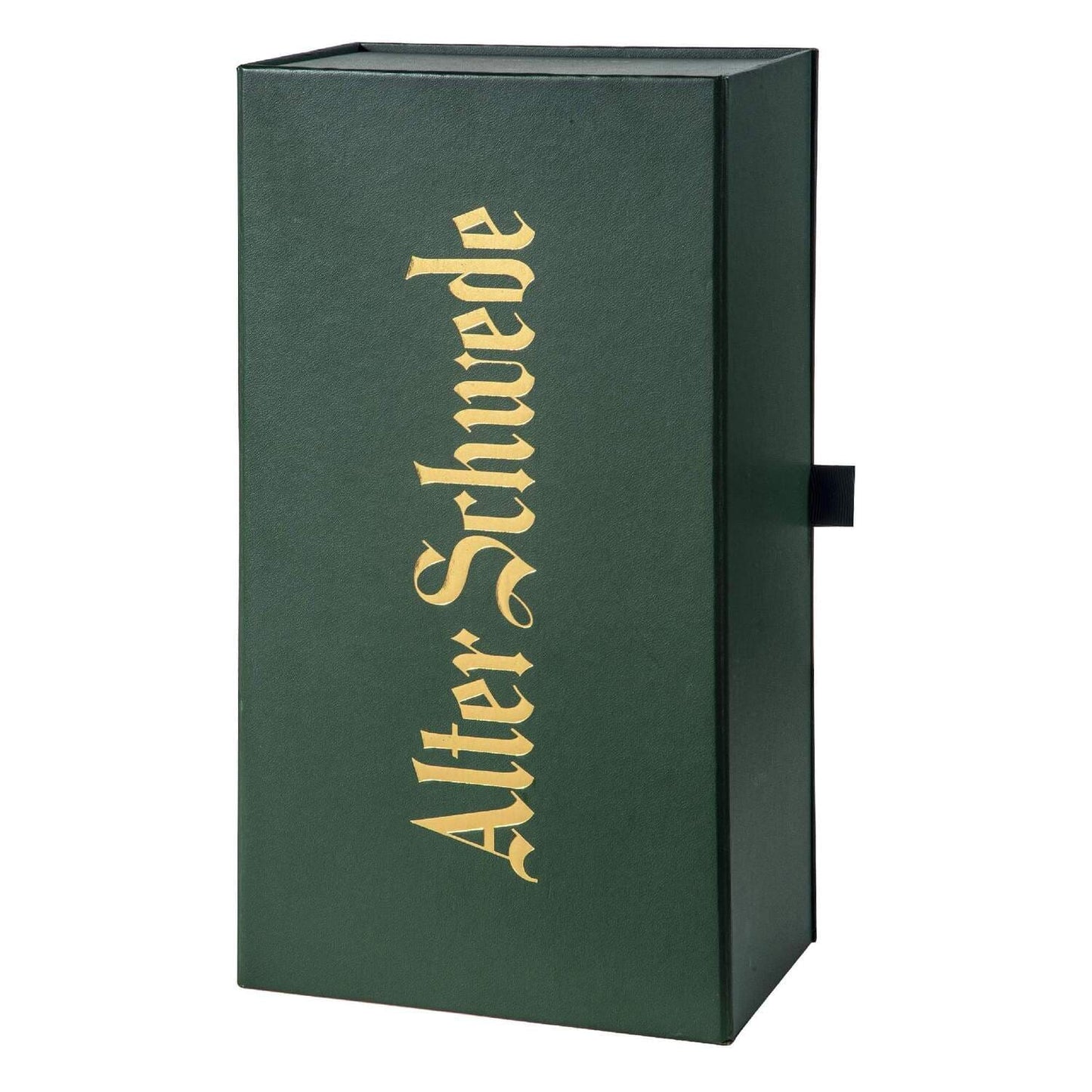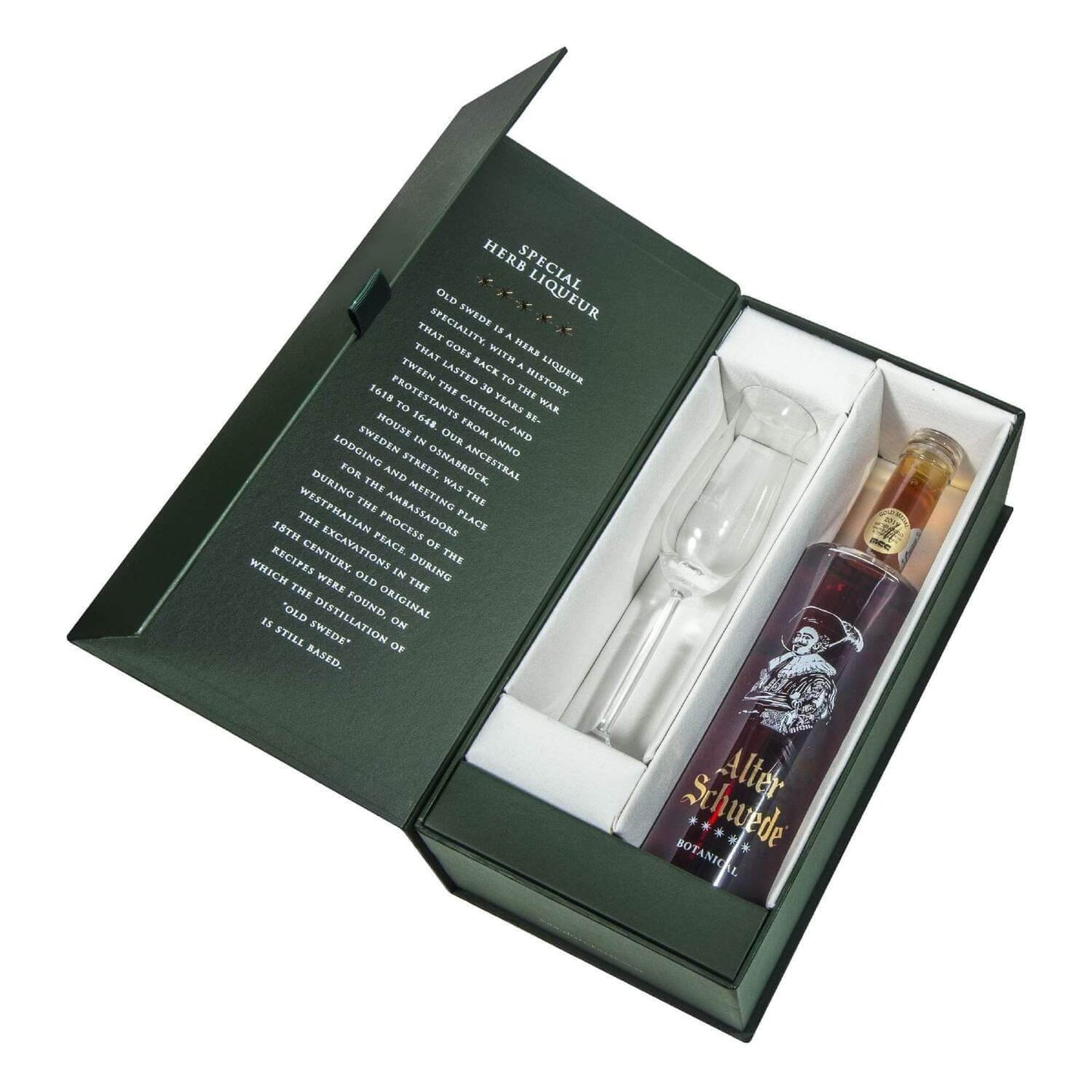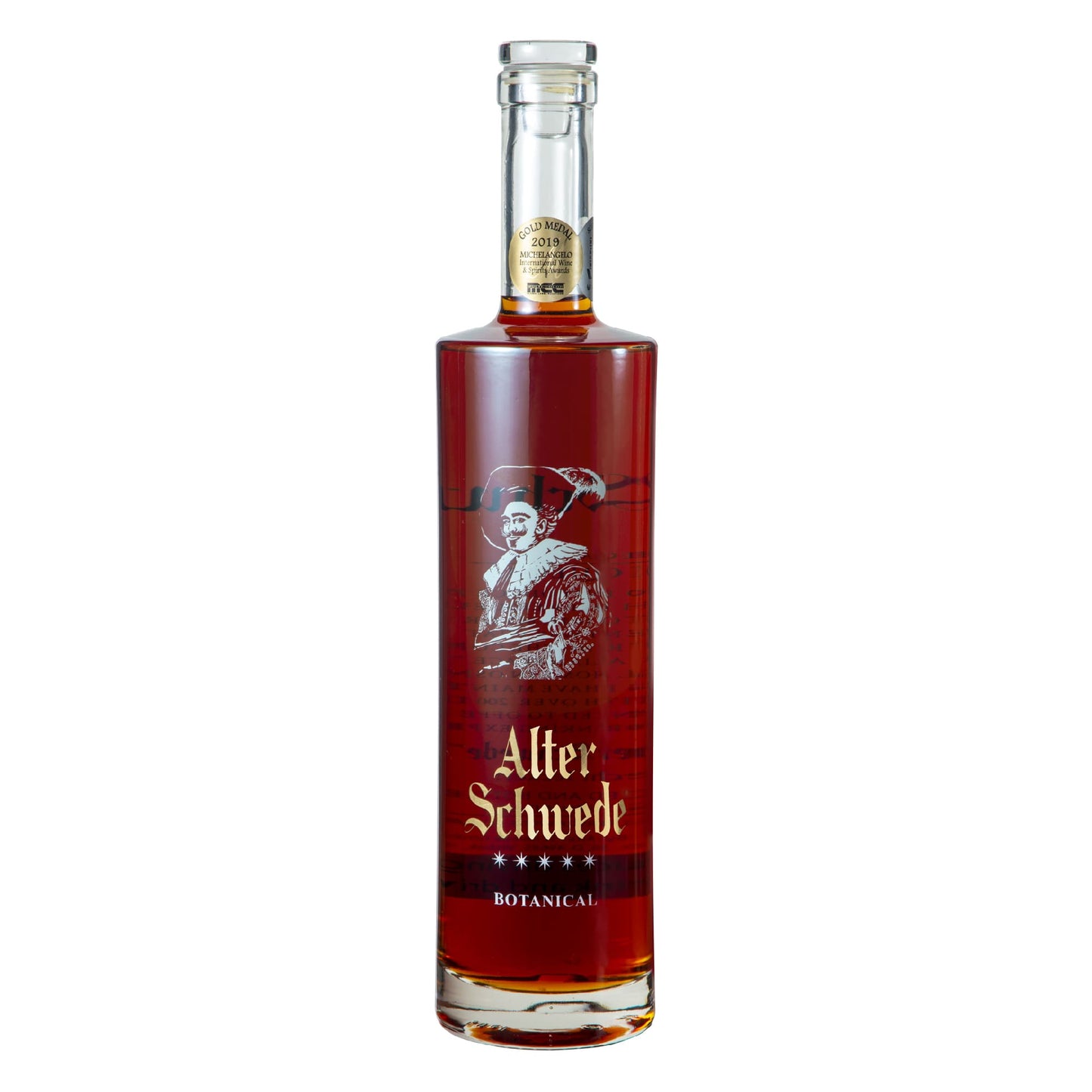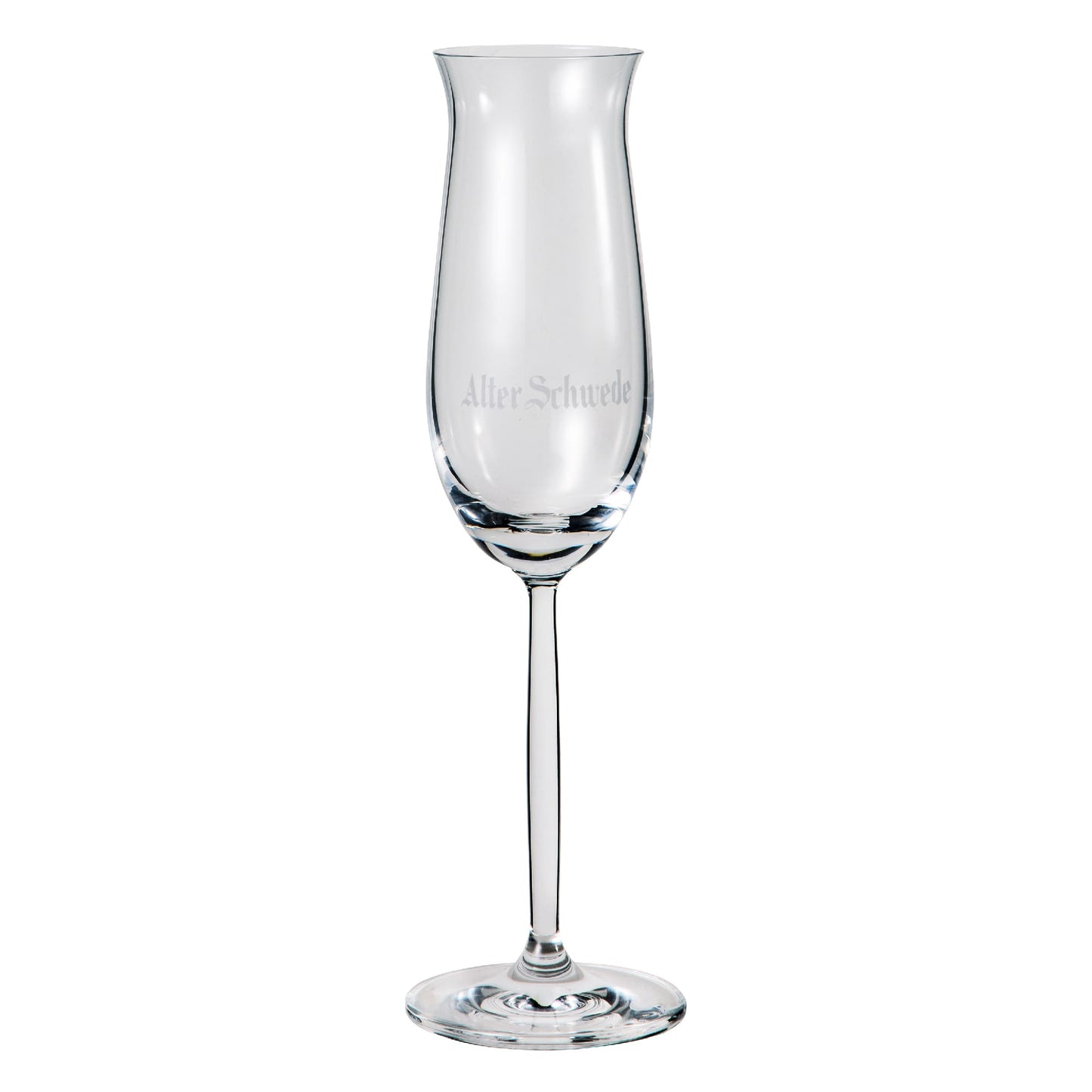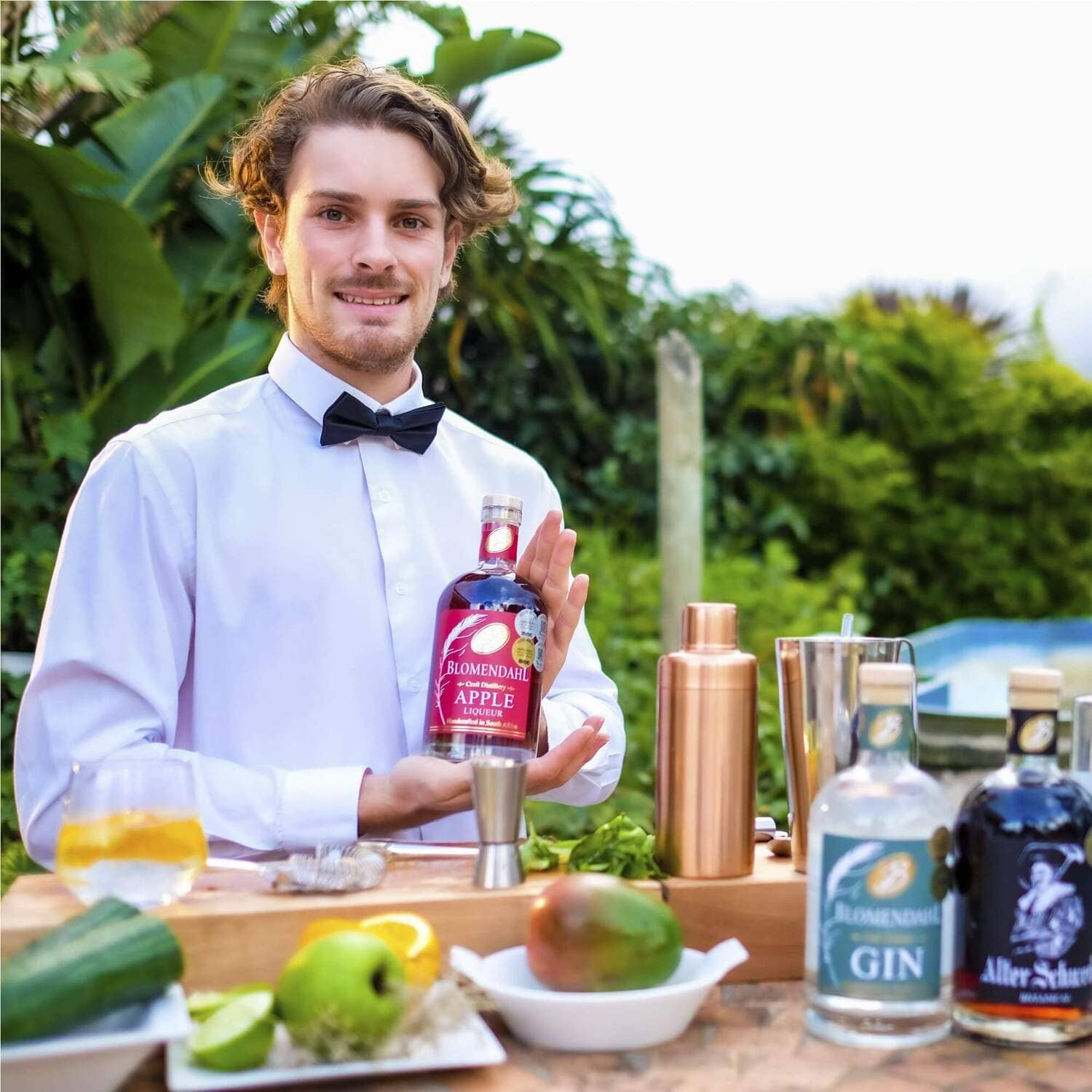 Blomendahl Apple Liqueur
Delicious, fruity apple taste. Perfect for cocktails or sipping with some crushed ice.
Shop now